Whore-Sexing Sen. David Vitter Wiped Away Gay Marriage Tears With Greasy Chick-Fil-A Meat
Featured
June 30, 2015 09:15 AM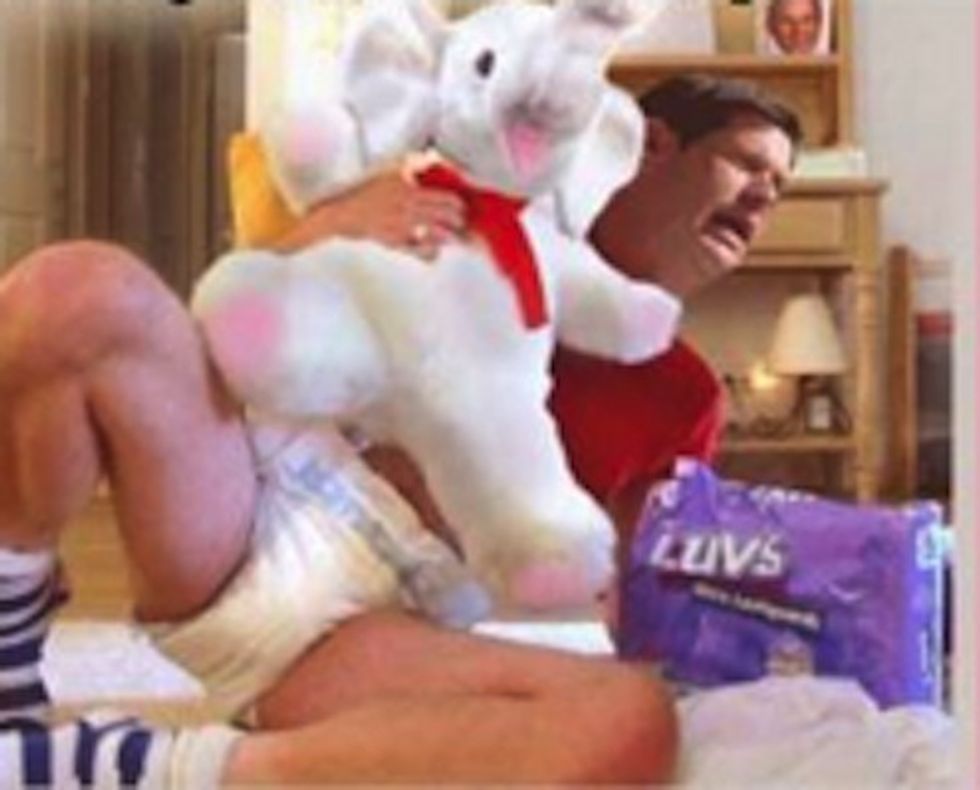 Friday was a tough day for Louisiana Sen. David Vitter. First, he had to shed his pull-ups and dismount from whatever whore lady was currently being Not His Wife and helping him fulfill his diaper sex fantasies (ALLEGEDLY ALLEGEDLY ALLEGEDLY!), and then he turned on the Google and found out that the Supreme Court had crammed his throat with gay marriage, and he did not like that! The taste of diapers on his tongue did not go well with the taste of sweet same-sex Supreme Court dick, and no matter how much mouthwash he gargled, the bad taste would not go away. "Ptooey!" said he, mimicking the sound humans make when they spit. Also, Sen. Vitter was very hungry. So, due to his sadness, and also because he is a pro-traditional marriage senator whose family values record is ABOVE REPROACH, he decided to go to Chick-Fil-A, because those are his people. At Chick-Fil-A, they hate the gays, and David Vitter hates the gays. At Chick-Fil-A, they have diaper-changing stations in the bathrooms, in case David Vitter needs his diaper changed.
---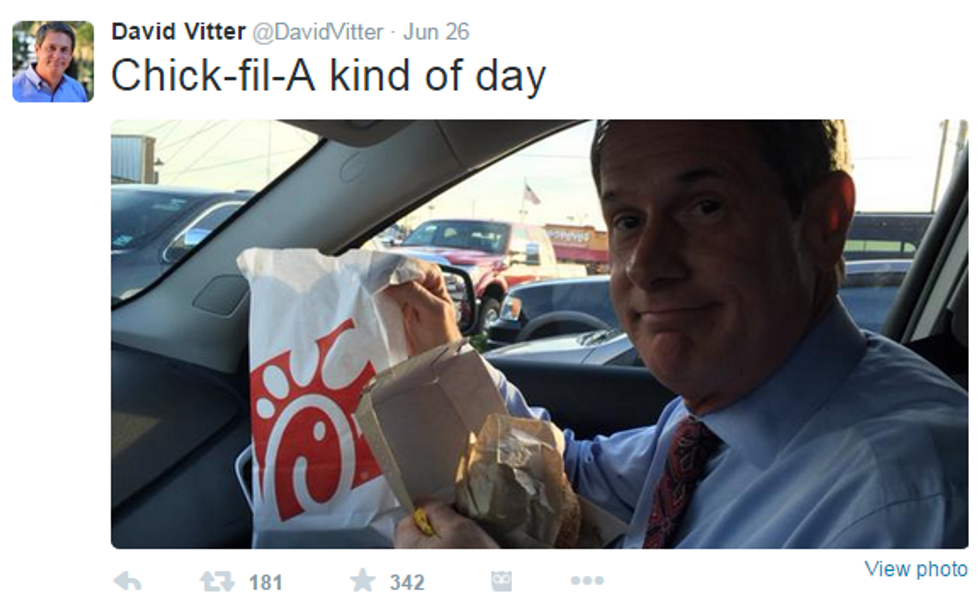 We do not know what happened to the food that came in that bag. Maybe he ate it, like a Normal. Maybe he pulled the buns apart, extracted the fried chicken patty and accompanying pickle, and put it into his diaper, and then placed a call to the whore lady, to sexily tell her he had "a accident."
[contextly_sidebar id="NSbcsVxaeEcg8Nq8v1kRSsQ2qOVtufRm"]
What happens between a Republican senator and his gay-hating bigot meat is private, and we shouldn't wildly speculate.
[Queerty]
Evan Hurst
Evan Hurst is the managing editor of Wonkette, which means he is the boss of you, unless you are Rebecca, who is boss of him. His dog Lula is judging you right now.
Follow him on Twitter RIGHT HERE.