WI Majority Leader Likes To Put His Hands On Ladies' Boobs or Butts, We Don't Know Which, Maybe Both (Allegedly)
News
March 03, 2014 10:04 AM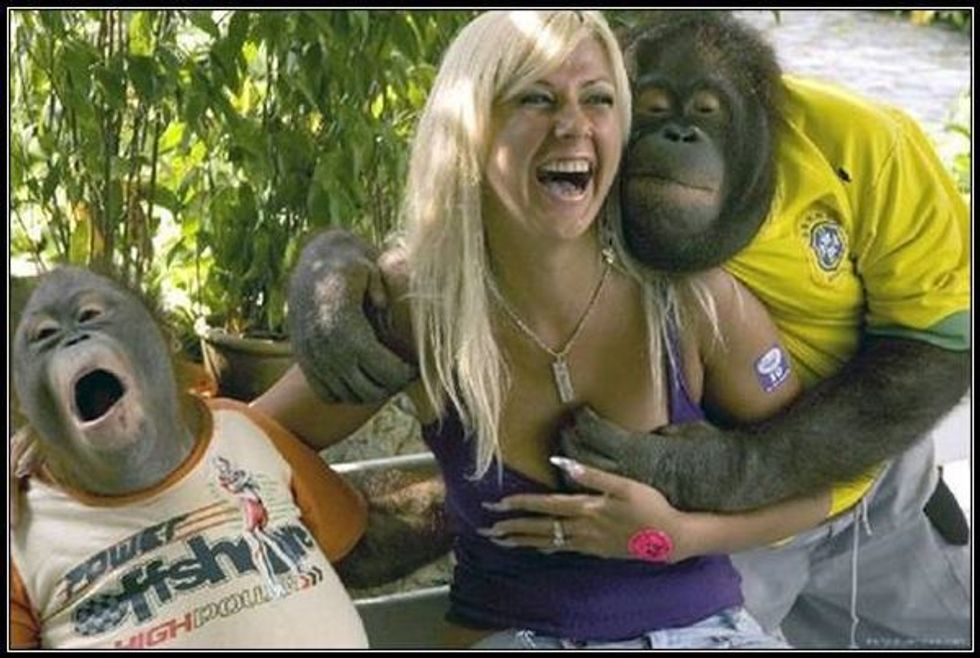 Hey ladies. You know how the GOP is all wanting you to like them? And not just like them, but like them like them, because of how you are all slutty whoremonsters who vote for Democrats? Well, the Wisconsin State Assembly GOP Majority Leader is seeking to give 'women's outreach' his personal touch. Unfortunately, he did not take the Boehner-approved class on good touch/bad touch, per the Milwaukee Journal Sentinel:
---
Assembly Majority Leader Bill Kramer may resign from his leadership post as soon as Saturday after being accused of sexually harassing at least two women while in Washington, D.C., for a GOP fundraiser.
Protip for all GOP officials: don't take a hands-on approach to give that personal touch to women voters, because Mad Men is a teevee show and not real life anymore. 
So what happened? Apparently, Kramer was raising money for Republican state officials while visiting the evil land of Washington D.C., which is vilified except when politicians flock here to beg up to $5,000 per person to give them money to go back to their home state to rail about how awful D.C. is. Well, Kramer was looking for more than just a check:
Sources said one incident involving Kramer and the women occurred shortly after the fundraising event. Another incident occurred on the Thursday flight back to Wisconsin.

Kramer is accused of groping at least one of the women and making lewd and inappropriate remarks to at least two women.
That seems creepy. Especially if the women are there to give him money. Perhaps Sen. Vitter could explain to Kramer that you get to touch the ladies only when you give them money, not the other way around.
But in a situation like this, no one could have ever predicted that he was a creepball whose sense of entitlement extended all the way through ladies' personal space and boobs, right? This is a total shocker to those who voted to make Kramer the Majority Leader:
During the nominations before the vote for majority leader, state Rep. Chris Kapenga accused Kramer of acting inappropriately at a recent meeting of the American Legislative Exchange Council in Chicago.

According to Wispolitics.com, Kapenga said in September that Kramer has often displayed poor behavior at various events…

"That cannot happen ever," Kapenga told Wispolitics.com. "We can't have sexual innuendos. We can't have bad language in the public.
Oh. So the Republicans kinda knew he was a scummy piece of shit, but voted for him anyway. Kinda makes all these statements from Assembly Speaker Robin Voss ring hollow:
Assembly Speaker Robin Vosissued a statement calling the alleged conduct "reprehensible." He said the issue would be resolved quickly.

"Recently I was made aware of serious allegations regarding inappropriate behavior by Rep. Kramer. Since I learned of those allegations I have been consulting with legal counsel and other legislators to understand what options are available.

"The alleged behavior is reprehensible and won't be tolerated."
Of course! When allegations are made public, and the women are willing to step forward, then this will not be tolerated!
No word from the NFL as to which team will welcome Kramer into their locker-room with open arms.
Follow DDM on Twitter (@Wonksplainer), where he will never inappropriately Badger you, except with bad puns about Wisconsin.