Win The Strip Club: How Mitt Romney Got Jenna Jameson's Endorsement
News
August 03, 2012 07:08 PM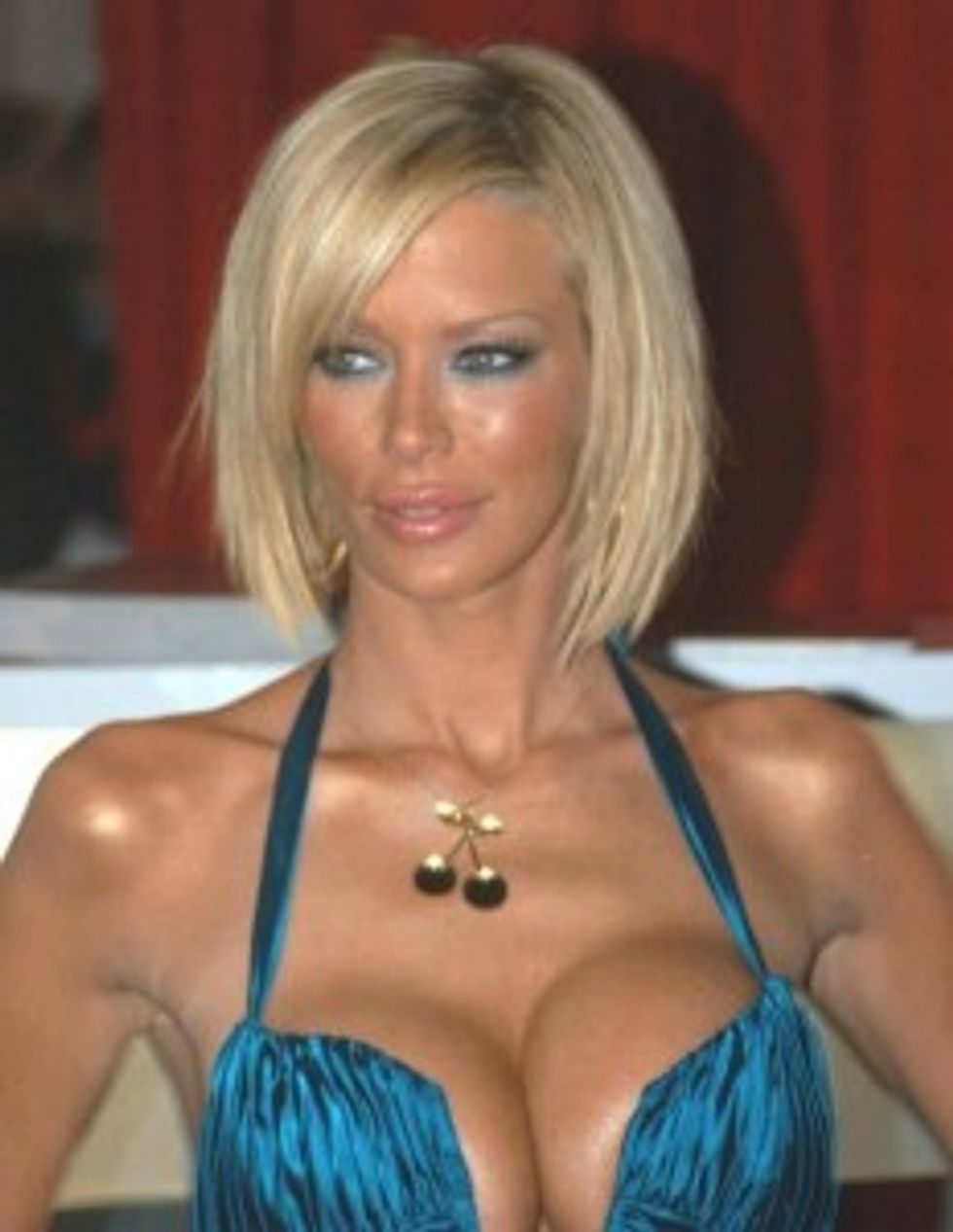 News. What is it? No one knows. Total mystery. I'm a wire service reporter. I should have a good definition of it, but I do not. What will people click on and read and "like" on YouFace? That's easy – celebrity nakedness, superficial political stories, unexpected quotes. And if you can combine all three, the interwebs will reward you. Which is exactly what happened when I asked Jenna Jameson about politics last night.
---
This happened because my friend, the SF blogger Beth Spotswood, asked me to escort her to a strip club where she was going to get to meet Jenna Jameson. It would be in the VIP room with an open bar. "Don't make me go to the Gold Club alone," she said. I obliged because, GENTLEMAN.
She told me we might get to talk to her, so I thought – What Would Politico Do? How do I WIN THE STRIP CLUB? I figured it was a long shot but if she said she's supporting Mittens, we might have something.
And what do you know! I asked her about the presidential campaign and she said:
"I'm very looking forward to a Republican being back in office," she said. "When you're rich, you want a Republican in office."
BALLER.
So Beth and I write a five line story on her iPhone and send it to a desker at CBS SF. And we call it a night.
Cut to this morning and the story is EVERYWHERE.
CBS, ABC News, HuffPo, Comedy Central, The Atlantic, Yahoo News, Washington Post, Gawker, New York Magazine, New York Daily News, the list goes on.
Is it news? I have my doubts. Did thousands of people "like" and "tweet" and "share their inane/misogynistic comments"? They did!
Even Politico, also too.