Wingnut Matt Barber Simply Does Not Care For Young Conservatives' Libertine Bathhouse CPAC Orgy
News
March 11, 2014 11:57 AM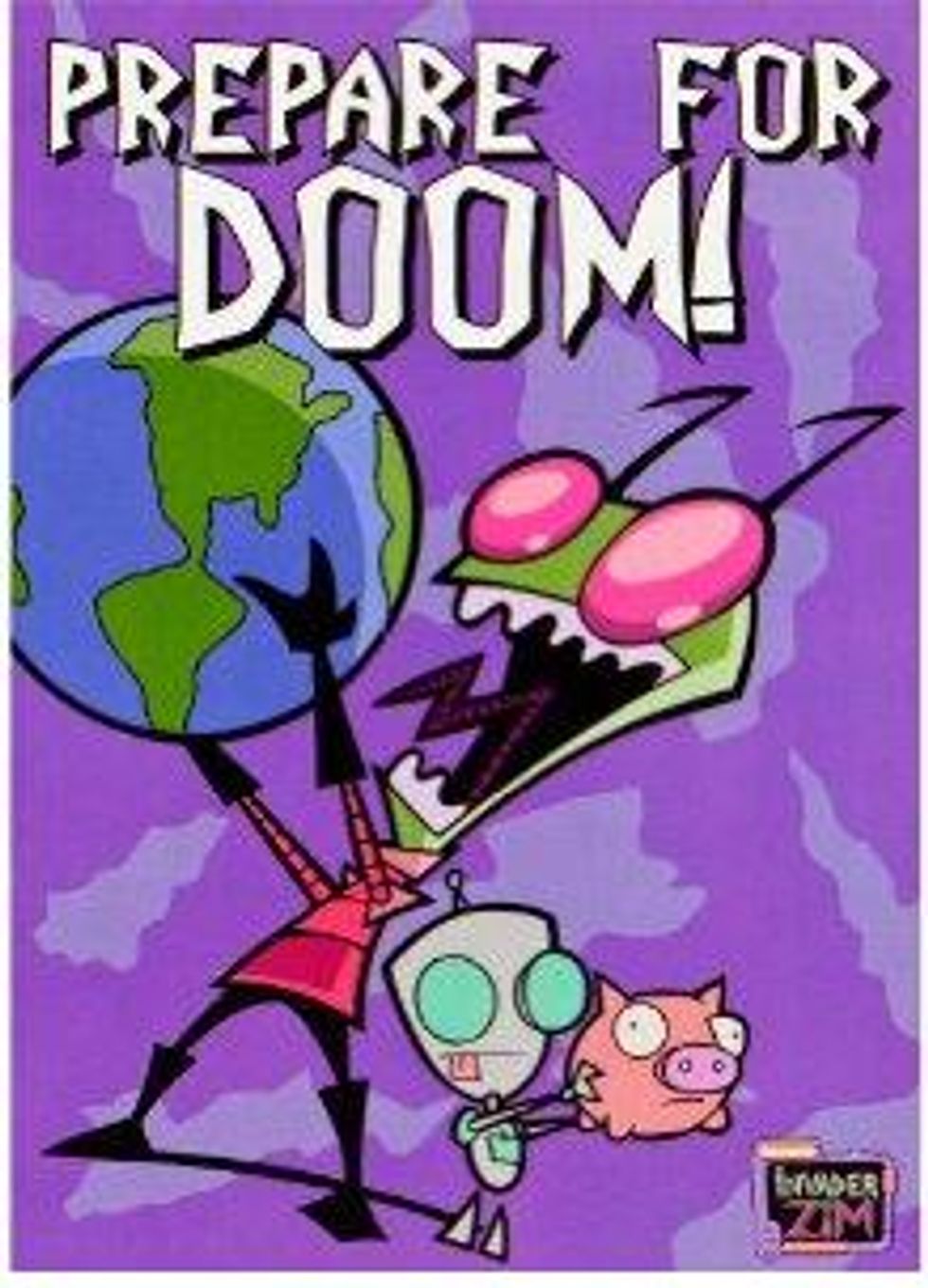 Poor Matt Barber. He went to the Conservative Political Action Conference hoping to find like-minded moral scolds, but discovered that once the speeches are done for the day, the events at the Gaylord National Hotel are not all-night prayer meetings, but instead the sort ofdrunken revels you'd expect from dirty liberals. From the atrium-facing balcony of his 12th-floor room, he hears the parties, the nassty parties and the noise of all the Who's-Whos in Conservative Whoville:
---
A chorus has begun. What is this? Have party-goers launched an impromptu rendering of "America the Beautiful"?

No, this is a chant, joined by scores – a hundred or more perhaps – of young conservative bacchanalians on multiple suite balconies and from the open air bar below. What is that they're chanting? Is that, "Amer-i-ca! Amer-i-ca!"?

At first, it's hard to tell. It's a booming echo that reverberates throughout the entire hotel.

And then it becomes clear.

Alas, our next generation of conservative leaders are not chanting, "Amer-i-ca! Amer-i-ca!" They are, instead, chanting, "F**k O-bama! F**k O-bama!"

And I hang my head.
Oh, Matt, you poor thing. Somehow, you have managed to not notice that young people in large groups, away from home, often become boorish drunks, regardless of ideology? Barber's CPAC-inspired cri de butthurt really is a thing of beauty, reeking of disappointment and self-righteous rage. It's like the time Lisa Simpson won an essay contest and discovered that Washington was a cesspool on the Potomac.
Folks, it looks like CPAC 2014 is the event that has finally broken one of our great nation's top moral scolds, although he does try to put up a brave front:
Now, don't get me wrong, I'm certain that the vast majority of CPAC attendees, both young and old, are as appalled and embarrassed by these drunken yuck monkeys as am I.

But I think the very fact that these blazer-clad, Cro-Magnon morons could even imagine, for a moment, that it's somehow cool to publicly chant "F**k Obama!" -- or "F**k" anything for that matter -- speaks to a much larger problem, not just within the conservative movement, but, more importantly, within our entire culture.
Not that his consternation is anything all that new, of course -- one of Abbie Hoffman's favorite pranks from 45 years ago, after all, was that star-spangled poster/bumper sticker reading "FUCK COMMUNISM." (Now there was a guy who knew what trolling was...)
In any case, Barber is just very, VERY disappointed in the moral rot in America -- it's liberals' fault, of course, but now it has even infected conservatives, who were as pure as Barber until fairly recently, he's pretty sure:
We are drowning in a turgid river of postmodern relativism. This is a spiritual problem, not a political problem. This is a worldview matter, not a partisan matter.

Hitherto it has been "progressives" alone dumping buckets of moral relativist poison into the Potomac. But, in the last decade or so, self-styled "conservatives" have likewise begun drinking the subjectivist Kool-Aid.

Libertine libertarianism has infected the conservative movement like a cancer. Situational ethics, driven by emotional, anecdotal sob stories, are used to justify every moral wrong as an absolute right. "Get off the social issues!" they demand. "Gay marriage? No problem."
Wingnut-on-wingnut violence is so very sad. What's especially charming about Barber's little jeremiad is just how shocked he is that not every conservative is a social conservative, as if the Republican party had just always been a bunch of fundamentalists like him, not the focus of a hostile takeover in the 1980s by his own allies in the Christian Right.
Still, it's obvious who is to blame: it's those moral relativists on the left who ruined conservatism by destroying the whole of American culture, which was as Godly as Mr. Barber up until about [insert date of preferred golden age here]. He's especially shocked at "libertine libertarians" who claim to be conservative yet have no shame at saying publicly that they're "shacking up" with a girlfriend (are you listening, Patrick Howley?). You can't be a conservative if you aren't inflexible on certain things (everything):
Relativism blurs the fixed lines of demarcation between right and wrong, which leads to the abolition of absolute truth, which leads to pockets of moral anarchy, which leads to Barack Obama and Eric Holder deciding which laws to ignore and which laws to enforce, which leads to lawlessness, which leads to chaos.

Welcome to chaos.
When it comes right down to it, says Barber, America is on the verge of total annihilation, as usual, but it's not merely a matter of partisan politics:
The battle is not Republican vs. Democrat. Neither is it conservative vs. liberal. The battle precedes time itself. The battle is right vs. wrong. The battle is moral vs. immoral. The battle is truth vs. the lie.

The battle is between good and evil.
And the problem is that there are just too many people who pretend to be Matt Barber's allies who fall far short of Matt Barber's standards.
You will be astonished to know that what he really means is that he thinks there's too many Republicans who like sex, and he just doesn't see the point of supporting either party that tolerates libertine use of dangly bits:
The reality is that both political parties have driven us into the iceberg, and then pranced off together, hand-in-hand, to play best-of-three racquetball at the congressional bathhouse.
In the end, says Barber, there's no political hope for America -- we all need to get right with God, or we're going to be smote but good. And Matt Barber can't wait to see that happen, especially to those loud CPAC kids from the Gaylord hotel.