Wingnuts Plotting To Overthrow Devil Halloween Ritual With 'JesusWeen'
News
October 10, 2011 06:50 PM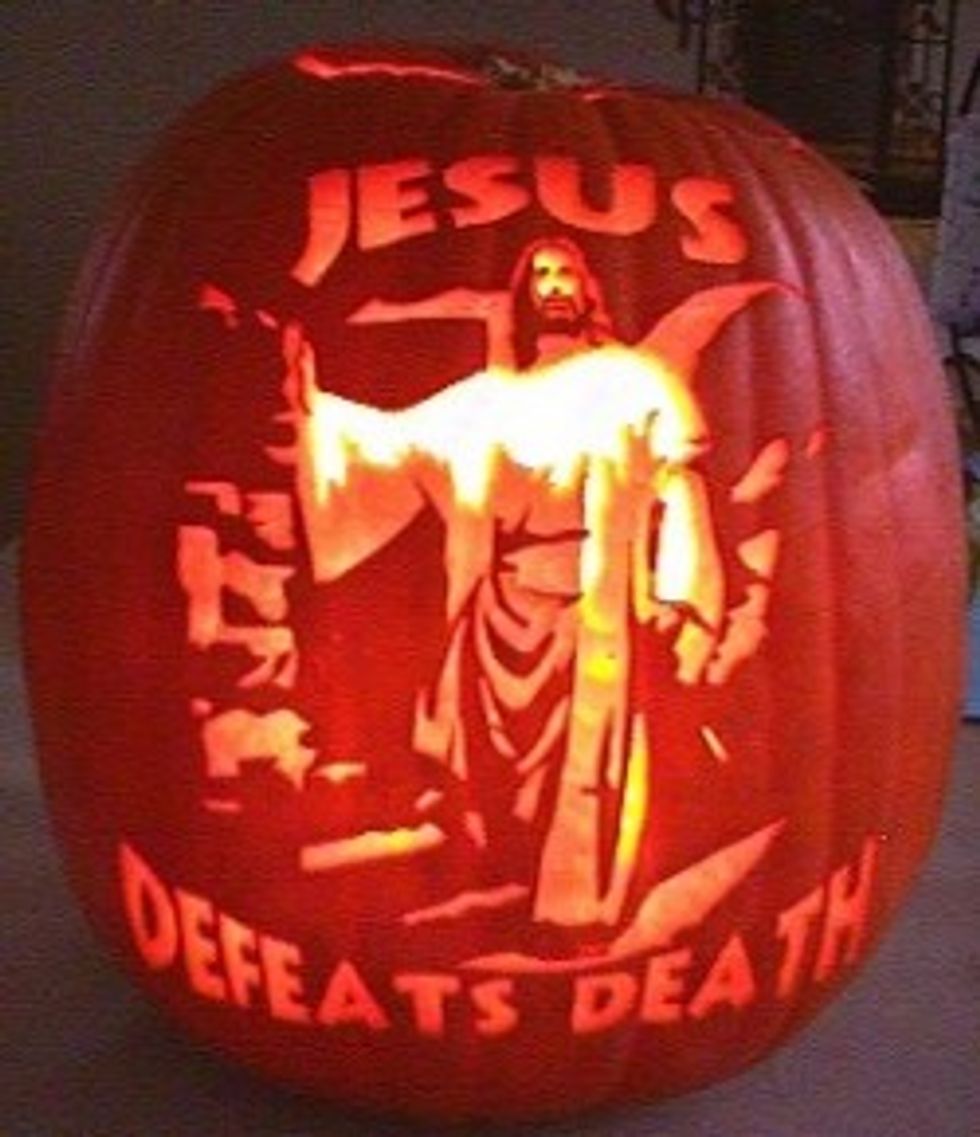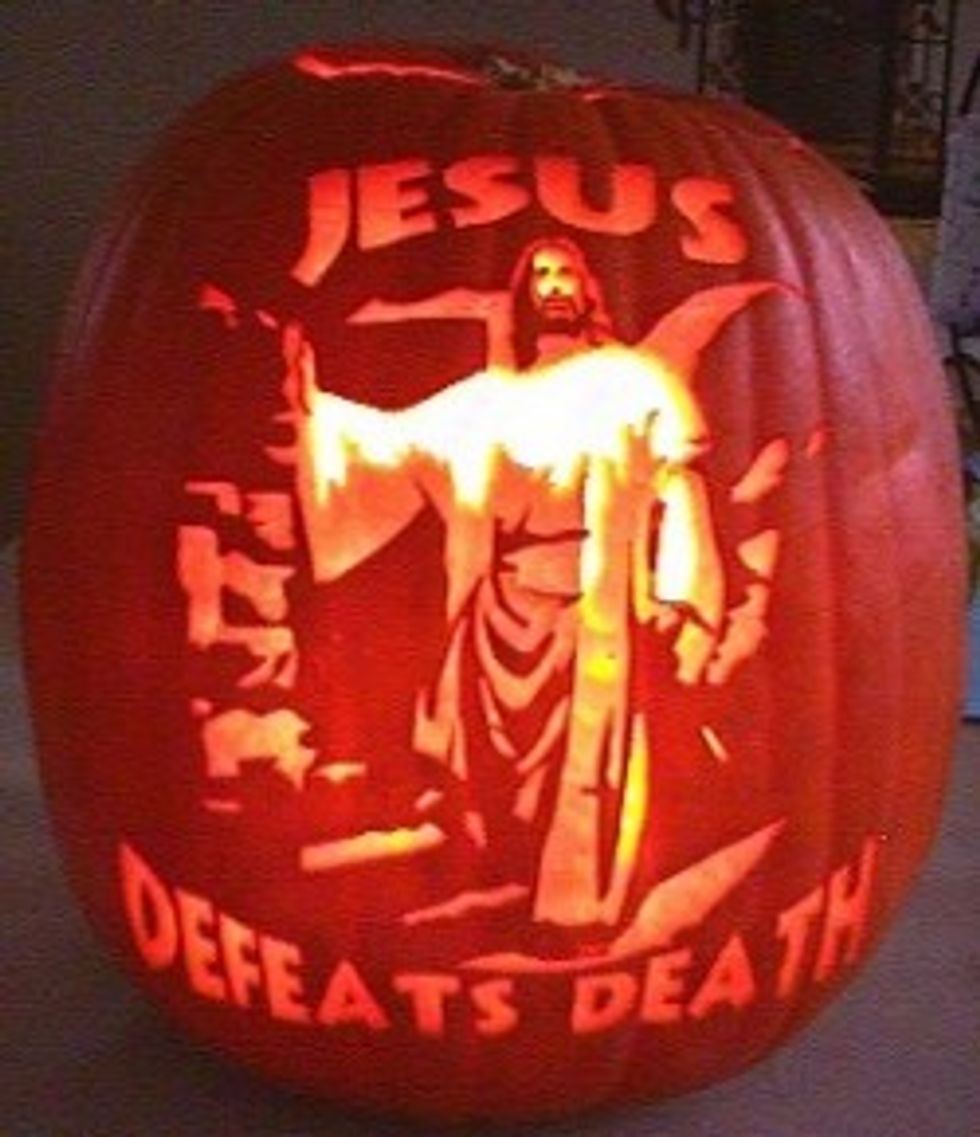 The fringe end of the Jesus people spectrum is still sore about the unholy existence of patron witch-saint Christine O'Donnell's annual demonic pagan sex party "Halloween," so they are heroically promoting a hilarious/doomed
Internet campaign
to put the "Jesus" back in "Ween" this October 31st. Everyone celebrate "Jesus Ween," for the kids! Oh sure, it may 
sound
like a creepy Ted Haggard joke, but no: Jesus Ween celebrants are called upon to surprise the costumed child-heathens' outstretched candy pails with miniature Bibles, which we are guessing will rank right along with the travel-size floss the neighborhood dentist is always giving out. How about a fun "Jesus Ween" commercial, after the jump!
Everyone, please consider introducing some filthy Jesus Ween to your city:
"Sandra" - I am so excited about JesusWeen. Personally, I don't like or celebrate Halloween. Usually, I lock myself up and pretend no one is home on that day. This year, I look forward to handing out Christian gifts and reaching my world.
"Barnes" - Just want to thank you. I am glad to see christans that don't celebrate halloween so many do and think i am harsh or weird because i will not allow my son to dress up for this devils holiday am glad to see church's giving the kids another option for that day THANK YOU
"John" - My kids just asked me if I knew what a ween was, and we are born again.