Wisconsin Voter ID Law Basically a Huge Pain For Everyone Without ID
News
July 27, 2011 11:44 AM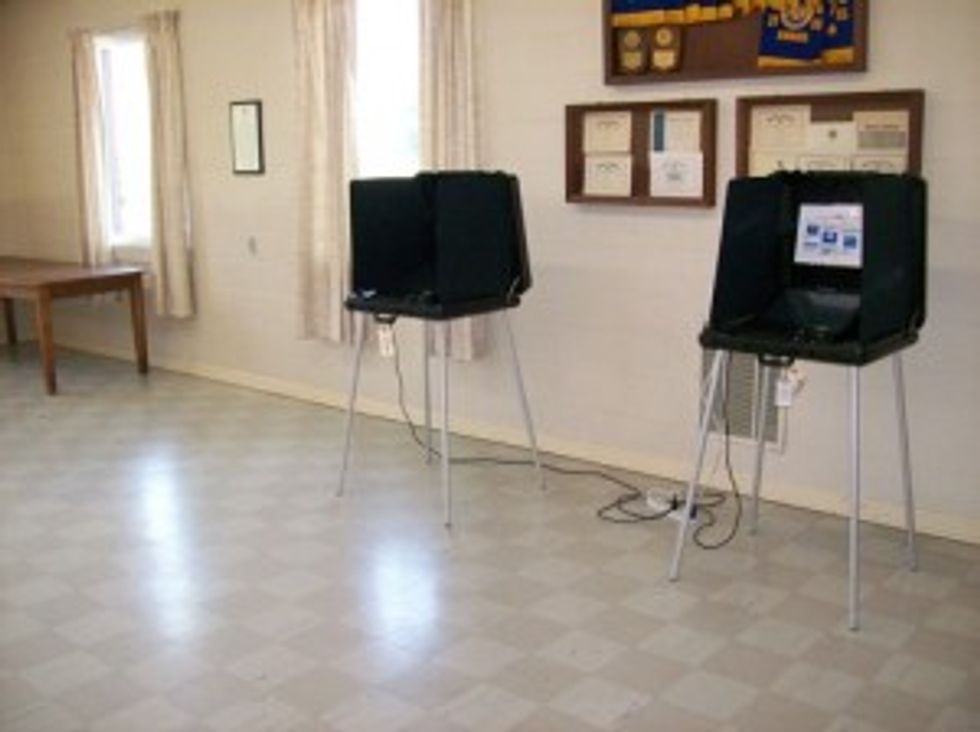 Can you solve a Rubix cube? Do you know how to count backwards from 100 by intervals of 8? Can you name the Four Horsemen of the Apocalypse? No? (Conquest, War, Death and Famine). Okay! Time to start practicing, Wisconsin voters. If you are headed to the DMV to apply for your free state voter ID,you should expect to answer a few riddles before the state just starts "handing out" these cards to any old person for free. Scott Walker wants all of you to WORK FOR SOMETHING FOR ONCE IN YOUR LIFE, YOU FREELOADERS. Or, you could always pay the state the $28 fee for your ID like an actual landowning capitalist patriot, but who can afford it. Riddles it is! So let's see, how does a Wisconsin voter navigate the DMV office to obtain a voter ID? Oh look, this nice lady made an undercover video instruction manual! Let's watch: 
---
The salient point of this video is that the Wisconsin DMV is not obligated, and in fact it is not their policy, to first inform a voter ID applicant that he or she is not obligated to pay the $28 fee for issuing the card. The applicant must know to first request a free card, and then find a small box on the form asking for the free card. Otherwise, the applicant is automatically charged $28 for the state ID. To the small minded, that sort of sounds like a poll tax!
Oh and also they get to look through your bank account statement and determine whether you are too poor to vote, no voting if you are homeless and don't have an address, etc etc.
AFL-CIO estimates there are roughly 300,000 eligible voters in Wisconsin without driver's licenses or state-issued photo IDs who are mostly minority, elderly and students, so all of these people get to wade into a DMV office full of annoyed bureaucrats who get to test them on their ability to figure out their "free cards" are not free unless they ask for them to be free, even though "there were more UFO sightings (40) in Wisconsin in 2008 than reports of improper voting (14) out of the 3 million votes cast in the 2008 election." Good use of state resources. [BRAD BLOG/ Youtube]