Withholding Hurricane Sandy Aid Should Teach Hoboken Not To Take Sides With Anyone Against Chris Christie Ever Again
News
January 20, 2014 01:05 PM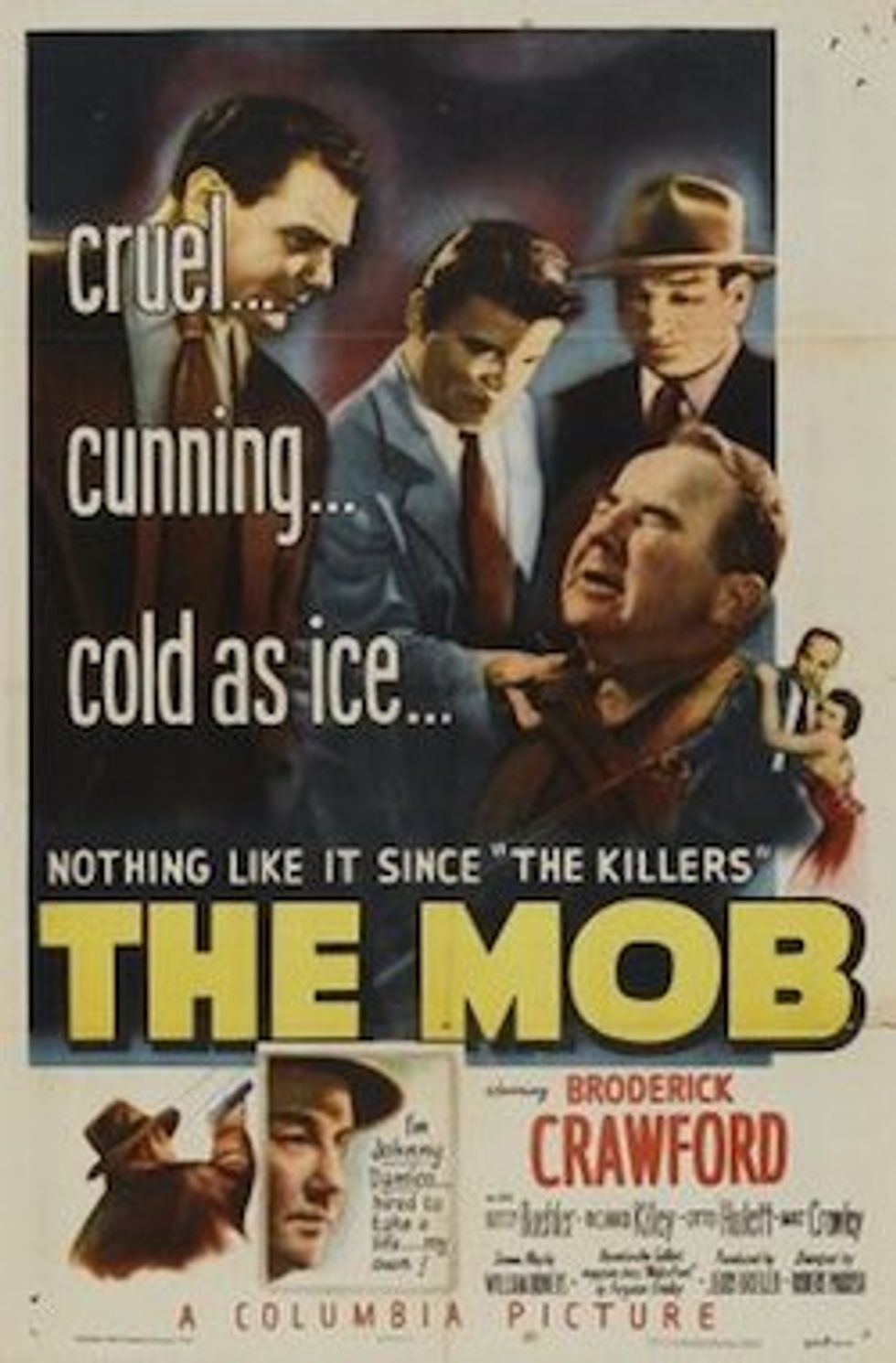 We're going to have to set up some sort of macro template to write about Chris Christie. It can include the words "bridge" and "corruption" and "investigation widens" and "Hurricane Sandy" and so on. The weekend brought news that Christie allegedly (see? no libel there!) blocked Hurricane Sandy aid to Hoboken because Mayor Dawn Zimmer wouldn't play ball. We'vetouched upon this a couple times already but let's face it: there is no such thing as too much coverage of the delicious ever-expanding Chris Christie scandal.
---
So what is it that kicked off this latest possibly career-destroying scandal? Over the weekend, Hoboken lady mayor came forward and explained how her city had gotten approximately ten dollars of Hurricane Sandy aid instead of the kazillions it needs since the city was basically drowned during the hurricane, all thanks to Christie withholding those funds unless Zimmer greenlit a pet redevelopment project.
The mayor of Hoboken accused a pair of top Gov. Chris Christie lieutenants of a "Sopranos"-style shakedown, denying the city hurricane aid over a delayed redevelopment plan.

Mayor Dawn Zimmer said New Jersey Lt. Gov. Kim Guadagno and a second official warned her that millions in Hurricane Sandy relief for her city were tied to the approval of the Rockefeller Group's proposal.

In classic Jersey style, the blunt conversation with former prosecutor Guadagno occurred on May 13 in the parking lot of a Hoboken ShopRite, Zimmer told MSNBC in a Saturday interview.
If the message wasn't clear enough the first time, Christie then sent another flunky around to break Zimmer's kneecaps explain politely how things were going to go down.
Four days after the meeting [with Lieutenant Governor Guadagno], Zimmer said, she received a similar warning from Constable. The two were together for a public TV program on Sandy recovery when Constable linked her support of the Rockefeller Group project to recovery funds, Zimmer said.

"The buzz is that you are against (redevelopment)," she quoted Constable as telling her. "If you move that forward, the money would start flowing to you."
Zimmer chose to air her grievances on MSNBC, a network that, although theoretically left of center, has usually given Chris Christie the nicest tongue-bath ever. This change of tone is not sitting well with Chris Christie and company.
Over the weekend, Mr. Christie, who has appeared on MSNBC many times since taking office, angrily denounced it as a "partisan network" that is "almost gleeful in their efforts attacking" him. Christie aides have called it a "feeding frenzy."

"There is a difference between treating this matter seriously and seeking out the truth and irresponsibly using hearsay and conjecture without confirming the facts," Colin Reed, a spokesman for Mr. Christie, said on Sunday. Feelings are frayed on both sides. Mika Brzezinski, a co-host of MSNBC's "Morning Joe" who makes no secret of her affection for Mr. Christie, seemed taken aback by the governor's harsh critique.

"I was a little surprised when he took a jab at us," she said in an interview on Sunday.
Breaking up is hard to do, isn't it? Can't they stay together for the kids?
Meanwhile, things are only getting worse for Christie, with word that Zimmer had to go and blab to the U.S. Attorney about her concerns. Now, why she gotta go and do that? Oh, because these were federal funds that Christie was sitting on.
Christie's administration is now the subject of several federal and state inquiries, including one opened last week by the U.S. attorney for the state of New Jersey, Paul Fishman.

Christie has denied Zimmer's claims and contended on Saturday that $70 million in federal aid had been approved for Hoboken's relief efforts. But Zimmer countered on CNN Sunday, saying the majority of the funds that the governor is taking credit for came from the federal flood insurance program, and not through the relief aid Congress granted to New Jersey.
So let's recap, shall we? We've got Bridgegate, which started out small and then snowballed into "Christie lied, people died" levels of problem. Then there was the little problem about how he took some Hurricane Sandy money earmarked for tourism revitalization ads and, while he did totally make ads with that money, he did so by giving sweet coin to the highest bidder on the project, who just happened to guarantee that the featured ad would include maximum footage of Chris Christie and his family. Now, we've got the almost laughably stereotypic mob pay to play move of telling Hoboken "hey, nice city you got there. Shame if anything were to happen to it."
Seriously, we cannot WAIT to see what happens next. Can you?