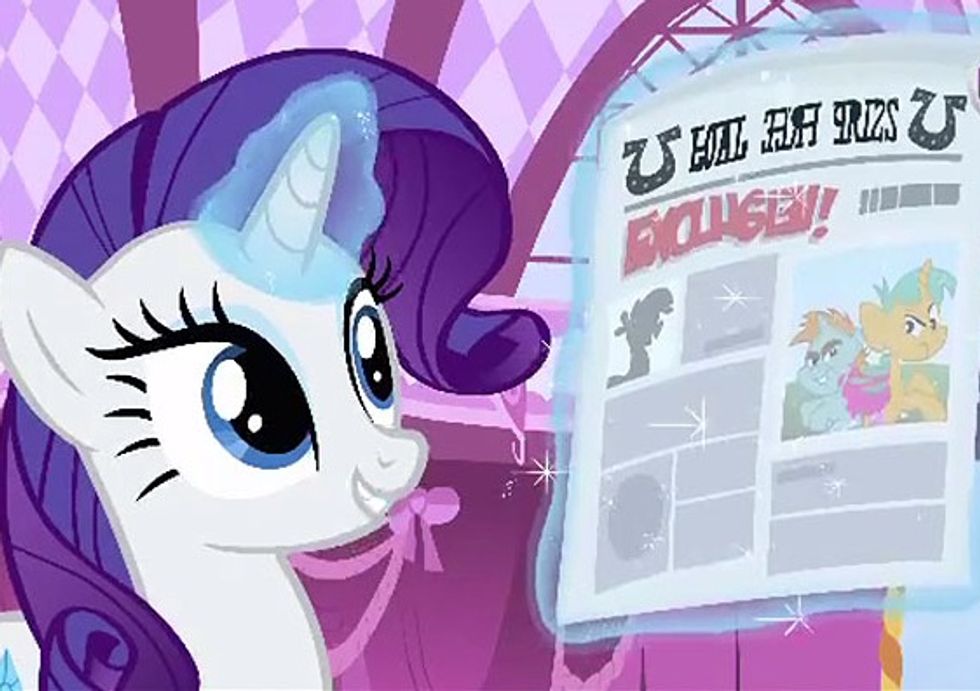 Hey there, Wonketariate! It's finally Friday and that means there's only a few hours left before it's socially acceptable to start drinking heavily during the day!
---
LOLOLOL Trump's team doesn't trust him enough to be interviewed by a black church leader, so they wrote a script that he probably won't even read.
You guys remember that time we told you about how Florida's A.G dropped an investigation of Trump University because reasons? A Trump charity just got stung by the IRS after it donated $25,000 to said A.G. and tried to hide the cash around the same time as the investigation.
Putin says he has NO IDEA who's been hacking the DNC, and that all the haters are using "shock tactics." He's a ex-Russian spy, he'd know.
So Trump started his business by screwing around with the mafia and other mob leaders because he could make more money, despite warnings from the FBI.(archived alternate)
Trumpkin and all around super jerk, David Duke, got a wittle-bitty boner as stiff as his Nazi salute when he heard Trump's immigration speech. Typical.
A Virginia state Senator really doesn't like Gov. Terry McAuliffe's plan to allow nonviolent ex-felons to vote, so he's got his own plan to allow ex-felons to vote that's not all secretly racist.
Transportation Secretary Anthony Foxx has told the U.S. Merchant Marine Academy that nobody will graduate until they all stop being touchy-feely sexist assholes to women.
Gary Johnson's Sedan of Sadness may just have to cruise on without making a pit stop for the debates because he still isn't polling high enough. PATHETIC!
"God" is a Republican, and is running for president in New York, and now the FEC wants proof that God actually exists.
The founder of Latinos for Trump is TERRIFIED that there might be a "taco truck on every corner" if Trump loses the election. Full disclosure: Chicago has people that go to bars with coolers full of tamales and tortas, and it's awesome!
And here's some morning Nice Time from Seth Meyers about the shitty weather and why it sucks sweaty balls.
Dominic Gwinn
Dominic is a broke journalist in Chicago. You can find him in a dirty bar talking to weirdos, or in a gutter taking photos.