Wonkette Has Always Depended On The Kindness Of Strangers
News
October 03, 2012 03:00 PM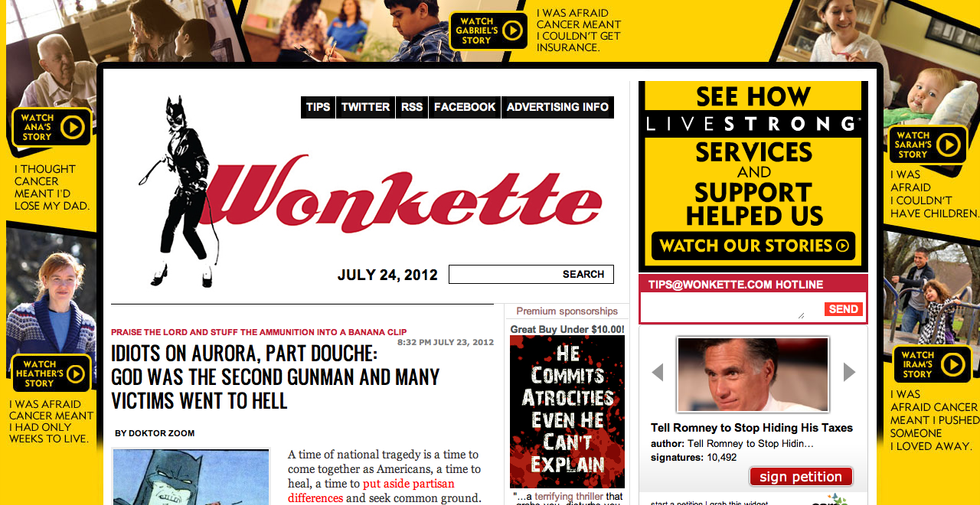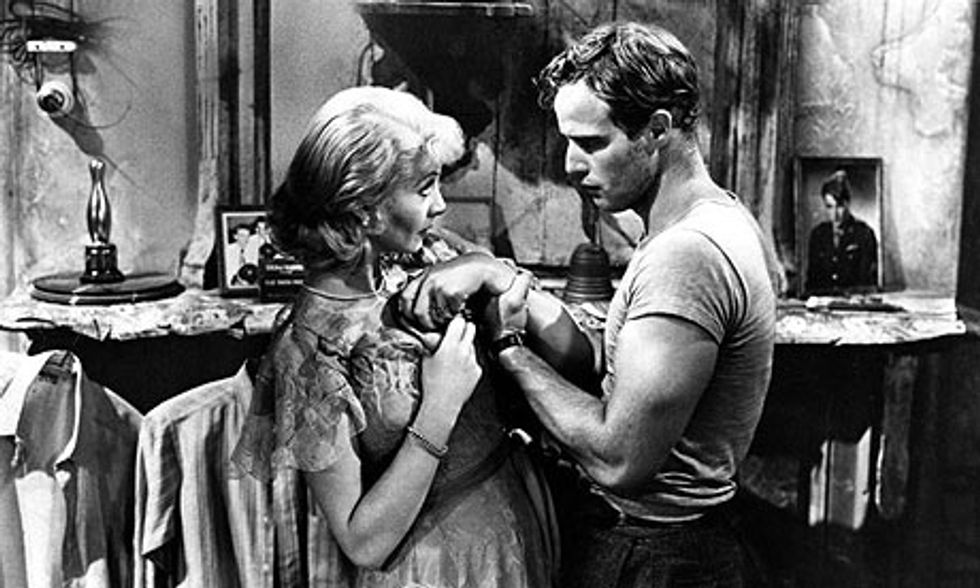 You are looking to reach over 650k unique human beings each month – Wonkette readers are born with an advanced degree and at least one third of them even have jobs! – and we are looking to keep from peddling our children on the street. Let us help you help us!
---
Wonkette accepts most advertising short of total porn, penis supplements, and the NRA. (How did we get through life being so redundant?) Our dedicated readers are sophisticated citizens of the world, from coast to coast, but are concentrated especially in the office of Vice President Old Handsome Joe. (For pricing, write to wonkette@blogads.com.) We offer many types of ad shapes and sizes, sort of like the vampire bar in From Dusk Till Dawn, which will go nameless here out of respect for you and your delicate (and monied) sensibilities.
Want us to whore ourselves out just a little more? We can do that. We offer both sponsored posts and a "Your Name Here" endowed chair on any beat you like – the environment for instance, or the war on ladies' pieces. That will run you more, like kissing. (How much more? That's still secret.)
If you don't have $2500 for a full-blown takeover, we've got lots of other ad units in varying shapes and sizes to meet your polymorphous needs. We've executed astonishing campaigns for Livestrong, PBS Frontline and Fox Searchlight.
Need help convincing your boss that Wonkette is the right "partner?" We've surveyed more than 34,000 readers on hundreds of brands, causes and issues. We can give you wild-eyed data that will prove or disprove any thesis you've got.
Here's some of the fancypants stuff we've done for our beloved advertisers.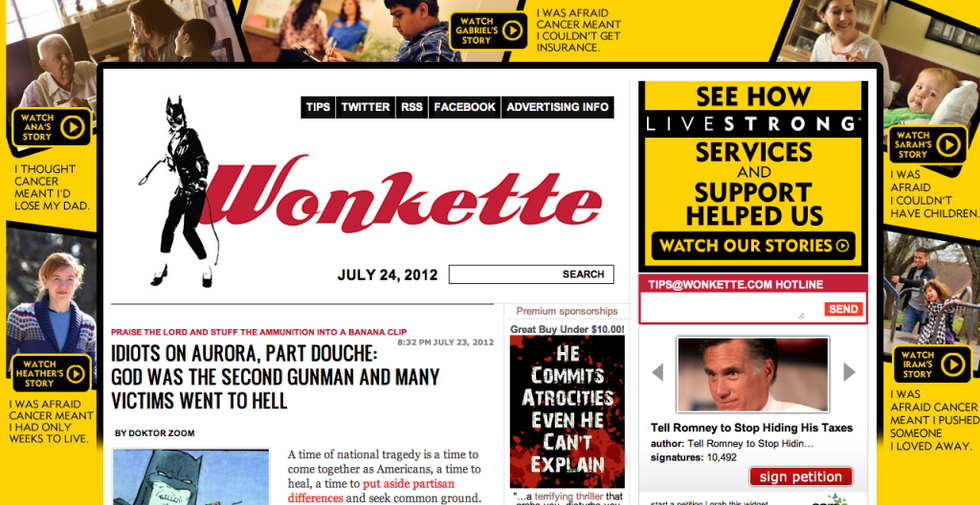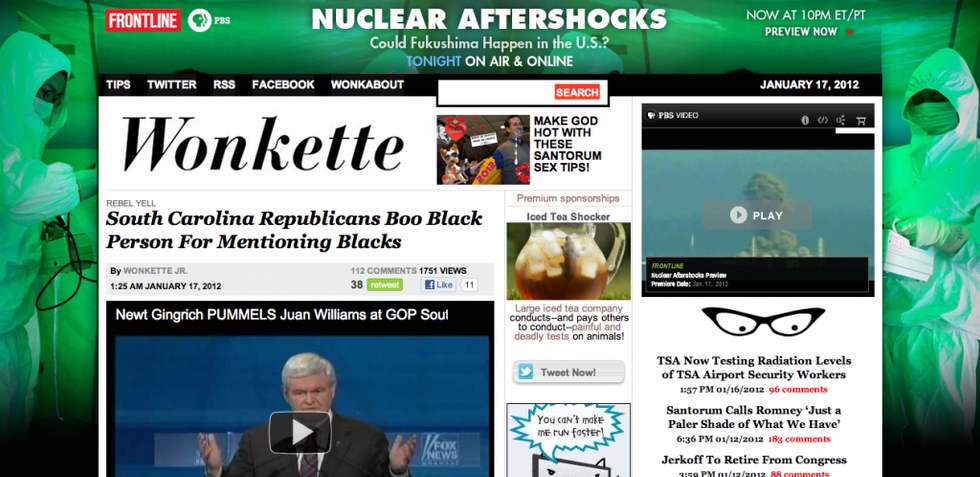 In conclusion, give us all your money and shit. Perhaps you don't have a business you want to advertise, or don't want it associated in any way with the filthy Wonkette name, but still want to support us, your favorite website in the history of Al Gore. You can do so! Buy a book through the Powell's link in our righthand sidebar, or anything on earth through the Amazon box over there and we will get a decent cut of it. You can always just Paypal cold cash too, to rebecca@wonkette.com. It hardly hurts at all.
Rebecca Schoenkopf,
Editrix
Rebecca Schoenkopf
Rebecca Schoenkopf is the owner, publisher, and editrix of Wonkette. She is a nice lady, SHUT UP YUH HUH. She is very tired with this fucking nonsense all of the time, and it would be terrific if you sent money to keep this bitch afloat. She is on maternity leave until 2033.