Yep, Ex-Speaker Denny Hastert Paid Hush Money To Cover Up Kid-Diddling. ALLEGEDLY.
Featured
May 29, 2015 04:00 PM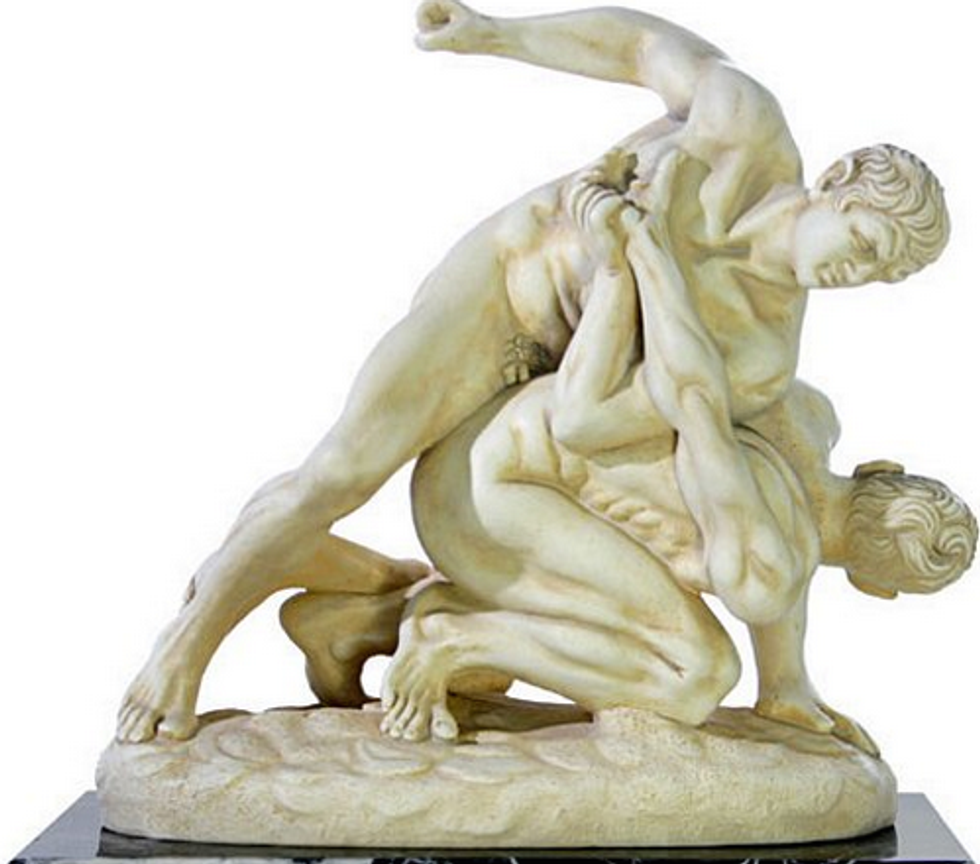 So yeah. The dark secret not detailed in the indictment against former Republican House Speaker Denny Hastert, for allegedly agreeing to pay "Individual A" $3.5 million to keep his dark secret a secret and lying to the FBI about it? The details of which U.S. Attorney Zachary T. Fardon agreed to omit from the indictment for reasons we cannot begin to imagine? Well, according to the L.A. Times, Hastert's secret is that he a sick son of a bitch whose "prior misconduct" was sexually abusing someone who'd known Hastert most of his life (a former student, maybe?), back in his coaching and teaching days, before he became a member of Congress:
---
Indicted former House Speaker Dennis Hastert was paying an individual from his past to conceal sexual misconduct, two federal law enforcement officials said Friday.

One of the officials, who would not speak publicly about the federal charges in Chicago, said "Individual A," as the person is described in Thursday's federal indictment, was a man and that the alleged misconduct was unrelated to Hastert's tenure in Congress.
The New York Times further reports:
The man – who was not identified in court papers — told the F.B.I. that he had been touched by Mr. Hastert when Mr. Hastert was a high school teacher and wrestling coach, the two people said on Friday. The people briefed on the investigation spoke on the condition of anonymity because they did not want to be identified discussing a federal investigation.
We'd hoped Hastert's shameful secret was maybe NOT the worst thing imaginable, but of course it has to be, because why else would he have been willing to pay millions of dollars so no one would find out? The indictment says Hastert acknowledged he took all that cash out of his various bank accounts, though he claimed it was because he didn't trust the banking system -- not because he was paying off a former student who was blackmailing him. Who knows -- maybe that's the truth, and Hastert never sexually misconducted anyone, and there's $1.7 million in cash stashed in Hastert's attic, in case the banks fail. But somehow, we doubt that.
And as we all know by now, because Yr Wonkette is on the pedophile beat 27 hours a day, it is rare for pedophiles to abuse just the one kid, just the one time, so while Hastert is in deep doo for trying to cover up his misconduct with Individual A, according to the feds, we would not be the slightest bit surprised to hear there are some Individuals B, C, D, E, and F out there too.
And hey, what's this RIGHT HERE?
Investigators considered adding a second alleged Hastert victim to the indictment, but chose not to do so, a source familiar with the matter told BuzzFeed News.
[contextly_sidebar id="Z4EwmWip5o2Goam386XHEJmgNai5qXQ2"]
Sorry for making you throw up in your mouths, but this story is only going to get worse. A lot worse.
UPDATE: CNN is reporting that "Individual A" was a former student, according to "two sources with knowledge of the federal government investigation."
[L.A. Times / NYT /BuzzFeed / CNN]