You Want Trump-Russia Investigation Updates? We Have Trump-Russia Investigation Updates! YOU CLICK HERE NOW.
Russia
May 31, 2017 01:07 PM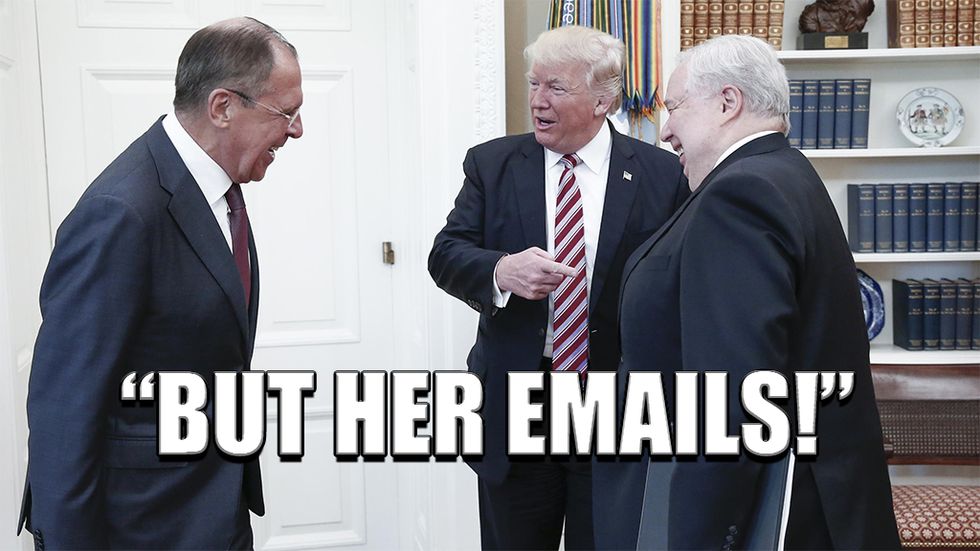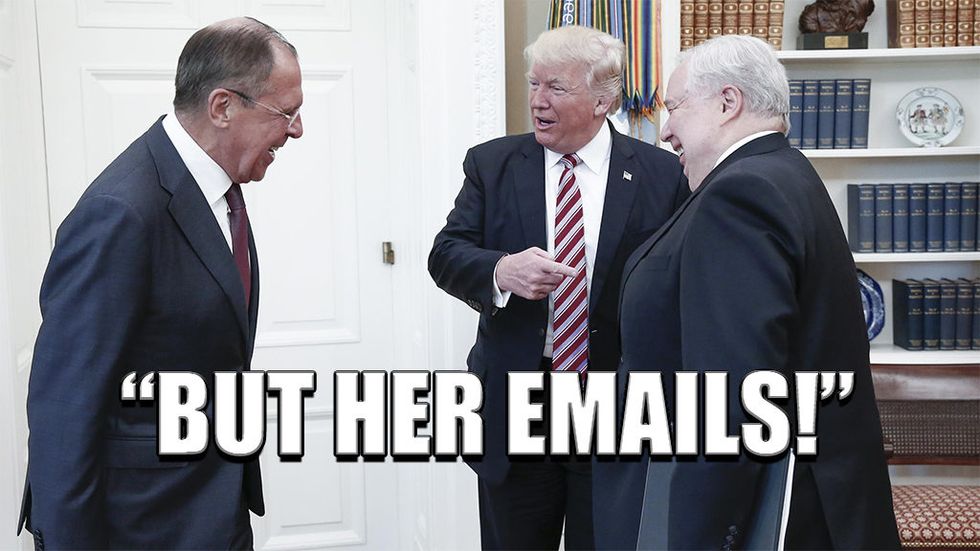 For reals
---
On Tuesday, the big news was that Donald Trump's goon lawyer Michael Cohen has become a focus of the congressional investigations into Trump's fun connections and probable collusion with Russia to influence the 2016 election. When he got the news, Cohen was like "SAYS WHO?" because that is a thing he says with his word hole. He told the Senate and House intelligence committees that he was declining their "invitation to participate," as if they were asking him if he wanted to play Monopoly with them. Before that, the nation was CONSUMED WITH OMG over how delicate and innocent Jared Kushner is now being looked at in the FBI's investigation, because of his sexxxy bathtub meetings with the Russian ambassador.
Is there news this week on ALL THE OTHER Trump people who are caught up in Trump-Russia-Gate? We are glad you asked! Let's tick through the latest Trump-Russia news to find out who's hot, who's not, who's getting subpoenas delivered directly up their fannies, who's getting peed on by Russian pee hookers, and who is GOING TO JAIL RIGHT NOW. (Spoiler: Nobody is going to jail right now because Jesus Christ, these things sure do take a long time.)
So there you go. You are now updated on what's up with the Russia investigations, and now you can look smart in front of your scrapbooking club or lady synchronized swimming team, when you tell them all the information we just told you.
Wonkette is fully funded by folks like you! If you love us, click below, to fund us!
Evan Hurst
Evan Hurst is the managing editor of Wonkette, which means he is the boss of you, unless you are Rebecca, who is boss of him. His dog Lula is judging you right now.
Follow him on Twitter RIGHT HERE.