Your Thursday Nice Time: Magic Johnson Loves His Live Gay Son
News
April 04, 2013 09:04 AM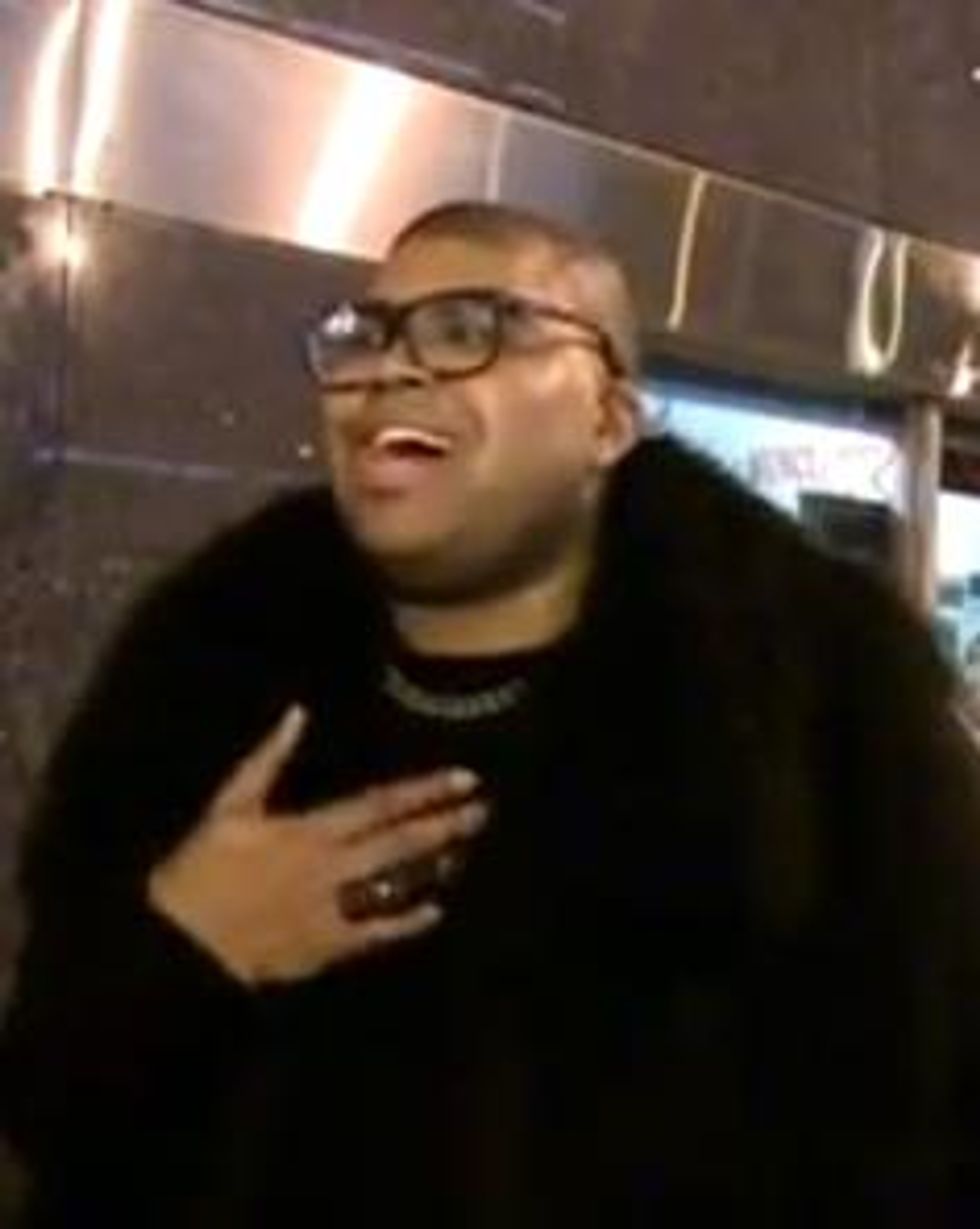 We first spottedthis story on World Nut Daily and thought to ourselves, oh Lord, the nuts already hate Magic for having the gay AIDS and for kicking Larry Bird's ass up and down the court back in the '80s (the ring count stands forever at Magic: 5, Larry: 3, bitches). The scare quotes in the headline (Magic Johnson "Very Proud" of "Gay" Son - there, now you do not have to clicky clicky and give WND the traffic) betrayed the writer's take already. Perhaps Special Jackhole Correspondent Chuck Norris had written the story and offered to roundhouse kick the gay right out of young EJ Johnson in exchange for floor seats for the Lakers' inevitable first-round playoff flameout. What horrifying swill, what terrifying glimpse into the Dante poem that is the religious wingnut hive mind would reveal itself to us if we clicked this link?
---
But we clicked, because we are weak and had not been outraged by anything for, oh, a good hour or two. Sweet relief! The WND story turned out to just be a link and some comments (FOR THE LOVE OF ALL THAT IS HOLY WE WILL NOT READ THE COMMENTS). And the link led to this very nice beat-sweetener over at the Daily Mail:
Earvin Johnson III, known as EJ, sported black glasses, clutched a salmon purse and was draped in a thick, black shawl as he clasped hands Monday on the Sunset Strip in LA with his cigarette-toting partner.
If you have never been to the Sunset Strip at night, trust us, a large black NYU student wearing a shawl and carrying a salmon purse did not in any way stand out. We watched this video three times and felt a strange swelling in our chest, in that area where we understand normal people have a heart instead of a shriveled tumor of darkness. As if we were happy to see EJ bouncing down a sidewalk on Sunset Boulevard in the City of Angels, dressed like Della Reese in Harlem Nights, secure in himself as he gave the cameraman a jaunty "What up what up what up!" and said he would "hope and pray" for the Dodgers and while he's at it, for our Lakers too. And what did Magic tell TMZ?
"Cookie and I love EJ and support him in every way." Magic goes on, "We're very proud of him."
It would be easy to assume Magic Johnson is just another lunkheaded jock. But Magic is like a god in L.A., a true civic father who has invested in the black community, in the same neighborhoods whose names have often been used as shorthand for some of the worst poverty and crime and violence in the country. A couple of years ago he and some business partners took over the Dodgers from the evil McCourt family, an act alone that should have earned him a parade. (Yes, we know McCourt was still allowed to live, and to keep his precious parking lots.) We may go to a game this season for the first time in many years simply because of it.
So good on you, EJ Johnson, you magnificent and confident young man, we hope you and your boyfriend had an awesome night on the Strip. And fuck you WND, for the scare quotes and whatever they were supposed to imply. Today, we all love Johnson.
[Daily Mail / TMZ]