Your Weather: America Prepares, 2010
News
December 20, 2010 02:31 PM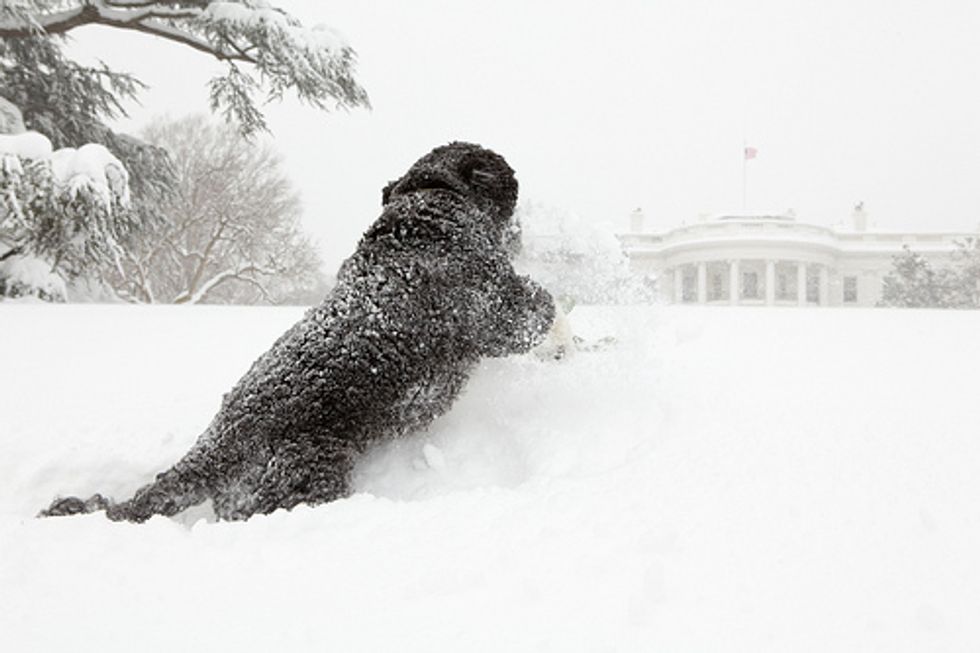 From coast to coast, America is getting plenty of winter weather -- and just in time for winter, too. Weather predicting people say these trends may continue all the way to Christmas. Whether this is a "good thing" or a "bad thing" depends very much on your planned activities for the holidays. For instance, those planning to stay home and drink wine from the bottle while keeping the lights off so the neighbors won't "drop by" with whatever, cookies or something, experts say these people will be least affected by the coming blizzards, mudslides, eclipses and deluges. On the other hand, natural gas explosions and power lines freezing and snapping like toothpicks (or bones?) will turn many apartments and houses into icy graves. Also, Joe Biden called a website a "high tech terrorist" because he is a stupid old fraud who should be flushed down the Delaware sewers.
---
From California to New York to the land mass and population centers in between, the United States is getting a violent lashing by sinister forces within the clouds. Here are some of the eyewitness reports of the devastation:
California: "I think you guys are going to see a lot of flooding problems," said meteorologist Mike Pigott.
Paris: "Grammy-nominated superstar Lady Gaga was scheduled to perform at Paris' Bercy stadium on Sunday, but plans were derailed due to severe weather conditions, with authorities banning trucks from entering the city."
Football:"Metrodome's Collapse, Favre's Missed Start Both Signs of the Times."
Be careful out there, wherever that is! Here is some video of Joe Biden being a jabbering asshole:
And here's Biden trying to use Delaware witchcraft to humiliate a wheelchair-bound American:
Asshole.