Your Weekly Top Ten Is STILL BOSS OF YOU
popular
August 18, 2018 10:30 AM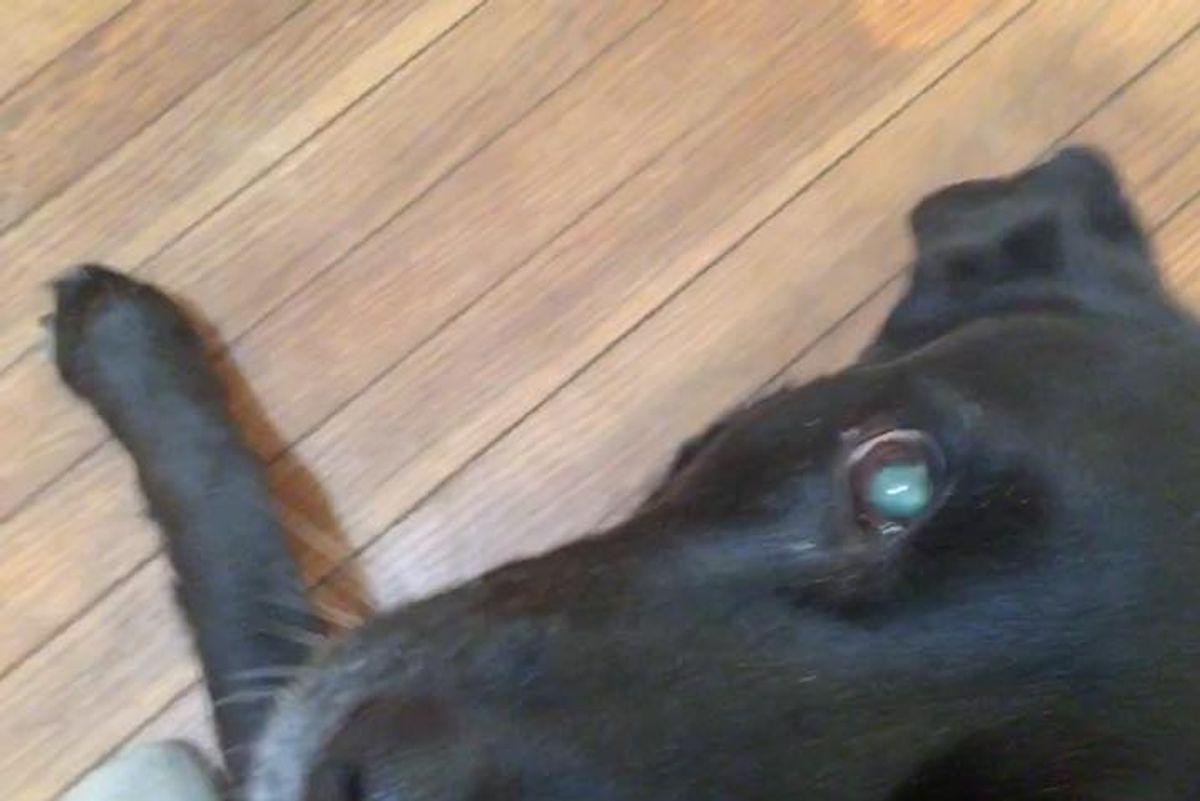 OH HI WONKERS NO TIME TO TALK STILL BOSS OF YOU REBECCA BACK SOMETIME NEXT WEEK SO STILL BOSS OF YOU BUT NOT RIGHT NOW GOTTA GO TO A WEDDING IN NASHVILLE AND SHOULD HAVE LEFT TWO HOURS AGO TOP TEN COUNTDOWN LOOK AT DOG PICTURE ABOVE HEY DO YOU LIKE RUN-ON SENTENCES WE DO.
Shall we count down the top ten stories of the week, chosen as usual by Beyoncé? Yes we shall:
10. Rudy Giuliani: Lying Or Stupid? Stupid Or Lying? It's Just So Hard To Tell! (He's Lying)

9. ACTUAL Space Force Will Land On The Sun!
8. Now Is The Time On Sprockets Where Gordon Klingenschmitt Exorcises Everyone Who Hates Trump
7. Mike Ness Punched Rude-Ass Trump Idiot At A Social D Show And Now We Are All Pregnant
6. Stupidest Man On Internet Shitcans Stupidest White House Correspondent On Internet, For We Dunno Why
5. It's A Kansas Kobach Clusterfuck, And We Are LOVING IT!
4. Jason Kessler: SHUT UP DAD, I'M DOING NAZI STUFF!
3. D.C. Restaurants To Charlottesville 2.0 Marchers: Nazi Punks Fuck Off
2. Please Tell Us What Is Going On With These Creepy DIY Videos
1. Mississippi's 2018 Senate Elections Are, Of Course, Completely Nuts.
So there you go. Those are your top ten most clicked upon stories, according to Beyoncé. They are very good stories!
OH HEY, one more thing. Know how Wonkette is fully funded by readers like you, like we mentioned above, and that's how we have salaries and servers and healthcare and liquor? If you want Wonkette to be here FOREVER, you gotta help us out, so won't you click here to do a $10 donation, or even better, a monthly subscription? WE LOVE YOU, YOU PAY OUR RENT. If you need more convincing, check out this story right here, about how it is THAT TIME OF THE MONTH, the one where we really need you to help us make ends meet.
Let's see ... anything else? NOPE.
OK this post is over now, goodbye.
Love,
Wonkette
Follow Evan Hurst on Twitter RIGHT HERE.
Wonkette salaries and servers are fully paid for by YOU! Please pay our salaries.
Evan Hurst
Evan Hurst is the managing editor of Wonkette, which means he is the boss of you, unless you are Rebecca, who is boss of him. His dog Lula is judging you right now.
Follow him on Twitter RIGHT HERE.