Your Wonkette Concedes Nothing, Never: Part 2 Of A Drunk And Getting Drunker Liveblog
News
November 06, 2012 09:11 PM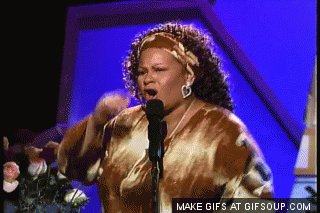 After at least seven voter "outreaches" apiece from all 37 FEC-registered presidential campaigns, your humble Wonkette team is ready to keep spreading the Good News, right up til the networks drag the last formaldehyde-reeking pundit out of storage. (Laura Ingraham was just on-air so it shouldn't be too much longer actually.) Shit's getting real, y'all!
---
9:14 PM A mid-air slapfight in the skies over Ohio would be more dignified than two separate victory/defeatorship parties, no?
9:17 PM Josh F: Joe Manchin and his man-chin win the Senate seat in WV.
9:18 PM Josh F admits that "THEY BETTER NOT GET RID OF PELOSI. PELOSI IS MY HOMEGIRL." Which, sad day for objective, clear-eyed journalism here at Wonkette, guys. For the record, Eric Cantor (R) is also his homegirl.
9:22 PM PS Did everyone remember to abandon your spouse and children so's you can read the political Internet in peace? I did, back in 2006.
9:24 PM Dok Z: PBS is on my teevee. David Brooks says that some people doubt Ted Cruz's star quality. Josh F: Every word in that sentence is where boners go to die, Dok.
9:29 PM Blair B. worries: So are people in NY just staring out their windows at the Empire State Building, because they can't watch television. :/
9:30 PM It may be time to freak the fuck out, if you were wondering. Josh F: SHIT THE NYTIMES ELECTIONS THINGIE HAS CRASHED.
9:31 PM Fortunately, though, Rich A. kinda already noticed that "The NY Times thing has been down for like 15 minutes." SO PANIC DOUBLE- OR TRIPLE-TIME, NOW!!!
9:35 PM Lightly unedited, for your pleasure:
Sara B: Wolf Blitzer is positively giddy over this deadlock in Florida.

Rich A: "IS THIS A REPEAT OF 2000" ASKS BLITZER.

Josh F: Wolf Blitzer is masturbating furiously.

Rich A: Soiled his drawers. "Florida Florida Florida can you believe what's going on in Florida right now?" Real quote.
9:38 PM Rich A. offers up that "Politico has an election center that is slightly less crashed." Fuck. Did POLITICO just WIN THE EVENING? (Mmm, probably not.)
9:41 PM Josh F: CBS ALSO CALLS NEW HAMPSHIRE FOR OBAMA. MITT ROMNEY'S PLEDGE TO REBUILD THE OLD MAN OF THE MOUNTAIN WITH HIS BARE HANDS NOT ENOUGH.
9:42 PM Kris B: Look, all these shitty states who want to make their lives EVEN SHITTIER by voting for Romney. What is Romney's "home" state? Also is there a precedent for losing all three home states?
9:44 PM Josh F. kindly reminds the Gentle Reader that Mitt will likely lose a couple of the congressional districts within his California car-elevator, also, too.
9:45 PM IT'S A REAL LIVE WONKET ONLINE "CROSSFIRE"! Dok Z: A rising elevator lifts all cars.
9:50 PM Kris B: Oh thank god, there will be a Kennedy in Congress again. It's been like 2 years, otherwise we'd have an unbroken, decades-long line of Kennedies in Congress. Who says we don't have royalty in this country????
9:52 PM Kris B: Oh cool, Romney has a summer home in NH and lost THERE, too. LOSING ALL FOUR OF HIS HOMES' STATES!
9:54 PM NOTE: We are all conceding the above as the zinger of the night and signing over our estates to Kris B. Enjoy all $600, Kris!
9:59 PM "Romney supporters trickled into the ballroom at the Boston Convention and Exhibition Center, many munching on bar snacks or drinking $7 beers." Oh, for heavens' sake. These cats can't even get drunk and cry at home right.
10:02 PM Not to brag or anything but Dok Z. will: "We are professional as fuck tonight." FUCK YEAH DUDE. Hey, hold my baby a minute.
10:06 PM Kris B. is "only asking questions" about why Fox is starting to worry about "media bias."
10:13 PM Your Guaranteed Wonkette Liveblog continues here! Stay hydrated!