Discover more from Wonkette
Wonkette is filthy, hilarious, liberal news. YOU CAN HANDLE THE TRUTH!
Over 15,000 subscribers
James Comer Knows What Laws Hunter Biden's Wangle Doodle Broke But SHHHH He Can't Tell You Yet
He'll blow the top off of it sooner or later.
It's easy to get discouraged as a MAGA American wondering whether any of the esteemed gentlemen who lead your movement will ever successfully stick it to the libs. You know, especially with Donald Trump under indictment, while Joe Biden, All-Powerful Senile Communism Demon, roams free. How are Kid Rock and Travis Tritt to sleep safely and soundly in their beds when every time they close their eyes, wait, what's that sound? Is it a trans person popping the top of an ice cold Bud Light? No, Travis, you're just imagining things, go to sleep. Wait, there it was again!   The transgenders have a whole six pack, and they're right outside! 

Those guys in the Tennessee Legislature who interrupted the white Republicans and made them angry, they're getting right back in the Legislature, looks like! People are suggesting the FDA should outright IGNORE the Aryan child judge's ruling on mifepristone in Texas!
It's like none of these people even know which fascist white supremacist Republican conservative Christians are boss.
But never fear. Only the best and brightest are working on behalf of the Republicans. Jim Jordan is marching his TJ Maxx khakis all the way up there to New York City to give that Manhattan District Attorney Alvin Bragg a piece of his mind, and Jim Jordan is sending subpoenas to FBI Director Christopher Wray to learn why Catholic Joe Biden hates Catholics so much.
And over there in the House Oversight Committee, James Comer is getting closer and closer to answering the question that's been burning inside him for lo these many months:  What about Hunter Biden's penis?

 He explained on "Fox & Friends" this morning, in response to a question from Steve Doocy about whether he actually had any evidence that anybody in the Biden family broke any laws:
"STEVE DOOCY: Have you any evidence that any Biden family member broke any laws? JAMES COMER: *word salad*"

— Aaron Rupar (@Aaron Rupar) 1681215610 

COMER: We have some tips on what some-a those credit card expenses were, we're gonna keep diggin', and I think that in the end, the American people will know the truth about the Biden family.

DOOCY: Congressman, exit question for you: Have you found that they, have you found evidence that anybody broke any laws?
Evidence? You want evidence that they broke ... laws? 
COMER: Well, if the president was involved in this, obviously he would have broken many laws
Many laws!
COMER: ... because we don't believe that China would have paid the Biden family millions of millions of dollars for nothing.
Wait, did we miss the part where he showed the evidence that China paid the Biden family millions of millions of dollars in the first place?
COMER: We believe that China was more than likely getting something in return. The same could be said for Ukraine with Burisma.
More than likely. The same could be said. Ukraine. Burisma.
COMER: The same could be said for some of these shady characters they were dealing with in Russia.
The same could be said. Shady characters. Russia. The Bidens.
COMER: So what we're trying to determine is if, in fact ...
Trying to determine. If. In fact.
COMER: ... Joe Biden made policy decisions and did things that were not in the best interest of the American people in order to enrich his family, then those are laws that are certainly broken.
If Joe Biden did things to enrich his family that weren't in the best interest of the American people. Yes, Joe Biden.
Then that would be some law-breakin'!
COMER: We're going to fix the laws on influence peddling because this is getting out of control.
If being Hunter Biden isn't against the law right now, Jamie Comer gonna fix the laws by doin' dang-a-lang-a-lang on his Deliverance banjo just like this!
COMER: And if we don't have tighter ethics laws, we're going to have countries like China that are going to come in and buy off relatives of high-ranking government officials.
IF we don't fix the ethics laws, THEN China will come in and buy off relatives of government officials.
James Comer is preventing future Joe Biden crimes, probably.
COMER: And people are going to say, like the Democrats are saying now, 'Well, they didn't break any laws.' Well, we're going to change the laws.
Okeydoke.
COMER: But with respect to Joe Biden, we're focused on him because we're very concerned that his family was getting his money because of things he was doing, both as vice president and president.
Very concerned.
Brian Kilmeade had heard something exciting, so he cut in to ask Comer a question.
BRIAN KILMEADE: Is it true you flipped one of, or one of Hunter Biden's business partners is cooperating?
Ooh! Ooh! Ooh!
COMER: We have several of Hunter Biden's business partners who we're in communication with right now. And I think the American people are going to learn a lot more about this in the coming weeks.
So "flipped" maybe is not the word, but James Comer knows about a guy who knows about a guy who maybe knows a few secrets about Hunter Biden's penis and y'all just stay tuned, James Comer gonna blow the top off this thing real soon, y'all gonna see.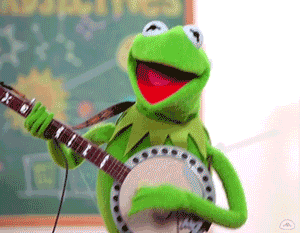 Yep, we understand why MAGA idiots might be discouraged right now.
When James Comer and Jim Jordan are the best you got, boy I don't know.
Follow Evan Hurst on Twitter right here 

And once that doesn't exist, I'm also giving things a go at the Mastodon (@evanhurst@newsie.social) and at Post! 

Have you heard that Wonkette DOES NOT EXIST without your donations? Please hear it now, and if you have ever enjoyed a Wonkette article, throw us some bucks, or better yet, SUBSCRIBE!
 Do your Amazon shopping through this link, because reasons .